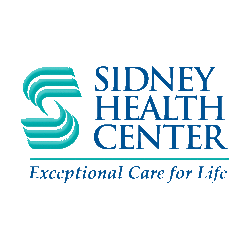 Sidney Health Center
Hospital Admissions Receptionist
Sorry, this job has expired.
Sidney, MT
Hospital Admissions Receptionist
Full-Time position responsible for accurately registering patients in admissions or the ER while collecting relevant information from patients/families. Must demonstrate excellent customer service skills by providing professional communication with patients, families, and visitors at all times, as well as be comfortable asking for and accepting any upfront fees associated with their visit, such as copays. Ability to connect efficiently and diplomatically within a well diverse and multifunctional team. Able to learn tasks and data pertinent to this position. Answer switchboard, assisting patients, families and visitors. Must be committed to HIPAA privacy & confidentiality guidelines. Aptly guides or accompanies patients to designated location. Must possess knowledge of general computer usage including e-mail and Microsoft Office and office equipment. One year of previous office experience preferred. MUST be able to work BOTH rotating shift times 6-2 and 2-10, including weekends and holidays. Must follow department and hospital policies and procedures. Sidney Health Center offers competitive wages and benefits including insurance and paid time off.
jyirqs2sxm64
120565720